If It Sounds Too Good to be True...It Probably Needs A Second Look

NEVER WIRE FUNDS VIA WESTERN UNION, MONEYGRAM or any other wire service - anyone who asks you to do so is a scammer.
FAKE CASHIER CHECKS & MONEY ORDERS ARE COMMON, and BANKS WILL CASH THEM AND THEN HOLD YOU RESPONSIBLE when the fake is discovered weeks later.
Your Equine Source IS NOT INVOLVED IN ANY TRANSACTION, and does not handle payments, guarantee transactions, provide escrow services, or offer "buyer protection" or "seller certification"
NEVER GIVE OUT FINANCIAL INFORMATION (bank account number, social security number,PayPal info, etc.)
AVOID DEALS INVOLVING SHIPPING OR ESCROW SERVICES and know that ONLY A SCAMMER WILL "GUARANTEE" YOUR TRANSACTION.
Don't deposit it – report it! Report fake check scams to NCL's Fraud Center, at http://www.fraud.org/ That information will be transmitted to the appropriate law enforcement agencies.
All scam attempts will be posted here under category Internet SCAMS for the public and Your Equine Source members to view. IP address's are logged and monitored. Sounds too good to be true? It probably is. Scams will not be tolerated on Your Equine Source!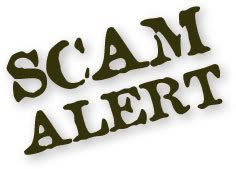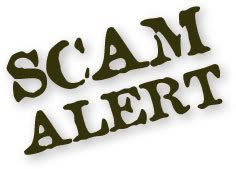 If any deal requires you to send the buyer money, it is a scam.
Helpful information if you are a victim of a scam attempt?
National Fraud Information Center (NFIC)
In addition to providing helpful information, the NFIC will pass your complaints along to the appropriate authorities, such as the Federal Trade Commission (FTC) and your state's Attorney General's Office. The NFIC also maintains a toll-free hotline at 1-800-876-7060.

FTC toll free hotline: 877-FTC-HELP (877-382-4357)
FTC online complaint form (http://www.ftc.gov/)
Canadian PhoneBusters hotline: 888-495-8501
Internet Fraud Complaint Center (http://www.ic3.gov/